To schedule a consultation or to learn more about services available at Flatrock Family Dentistry, please give us a call at (864) 756-5576. Flatrock Family Dentistry serves patients in Greenville, Mauldin, Five Forks, Taylors, Greer, Simpsonville and nearby areas in South Carolina.
Our Mission Statement
We are a team dedicated to understanding your needs and inspiring you to achieve the highest level of health you desire.
A Team Committed to Your Whole Health
Our certified dentists, Dr. Christopher Rouse and Dr. Khan, lead the Flatrock Family Dentistry team with a whole health approach to dentistry. Both are members of the American Dental Association (ADA), giving them the necessary experience and knowledge to explore the underlying cause of dental problems and provide more comprehensive and effective treatment plans to our patients.
Both doctors have both completed advanced residency training after dental school which provided additional expertise and experience and in an array of dental procedures. Their commitment to continuing education ensures that they remain on the cutting edge of the latest, most advanced dental techniques and procedures.
In addition to Dr. Rouse and Dr. Khan, our team includes three hygienists and four dental assistants to ensure that we are able to provide optimal care for each individual patient.
We offer a wide range of services to men, women, and children in the Greenville and Five Forks communities. In addition to general and family dentistry, we specialize in restorative dentistry, sedation dentistry, and dental implants. With each procedure we perform, our goal is to help patients not only maintain or achieve beautiful and confident smiles, but to also encourage a healthy lifestyle. It is our strong belief that when you are healthy, you will not only feel better, but you will look better as well.
Personal, Individualized Care
Every patient who comes to Flatrock Family Dentistry is treated as a unique individual with a completely personalized patient focus. We take the necessary time to understand your needs and goals, working together toward a happier and healthier you.
We build lasting relationships with our patients, equally devoted to a lifetime of quality care and optimal oral health. You deserve to be as healthy as you want to be and our goal is to help you get there.
Our State-of-the-Art Facility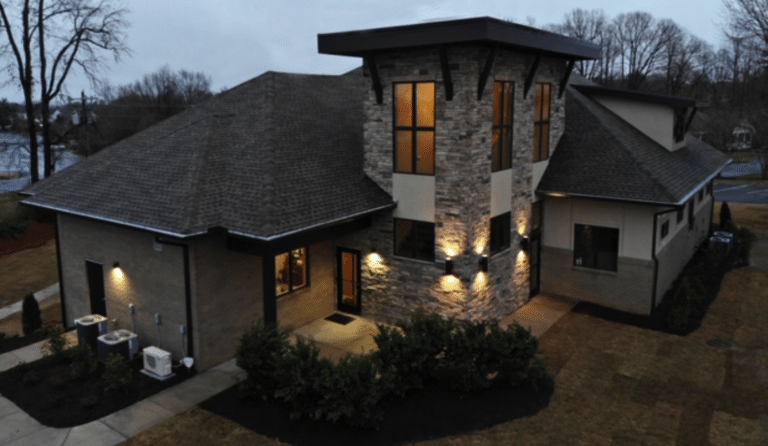 Flatrock Family Dentistry is located in Greenville, South Carolina. Our brand new state-of-the-art facility just opened in January 2019, equipped with the latest and most advanced technologies in dental care, including:
Oral Cancer Screenings
Same-Day Crown Technology
Advanced 3D Imaging
Laser Cavity Detection
Digital X-Rays
And more
We strive to provide our patients with unmatched care complemented by a relaxing and comfortable atmosphere.
Rooted in History & Serving Our Community
Flatrock Family Dentistry has been serving the Greenville community for more than 30 years. Many of our patients and their families have been coming to our office for years, trusting our team to their health and well-being. Some members of our team have been with us since '87 and love seeing many familiar faces continue to walk into our practice to this day.
Dr. Rouse has been on several dental missions to South America with his family, where he educates patients on proper brushing and hygiene, and performs tooth extractions and other necessary dental restorations.
Schedule Your Consultation at Flatrock Family Dentistry
To schedule your personal consultation, please give our office a call to speak with a member of our team. Our number is (864) 756-5576. Flatrock Family Dentistry serves patients in Greenville, Mauldin, Five Forks, Taylors, Greer, Simpsonville and nearby areas in South Carolina.