Julie's Case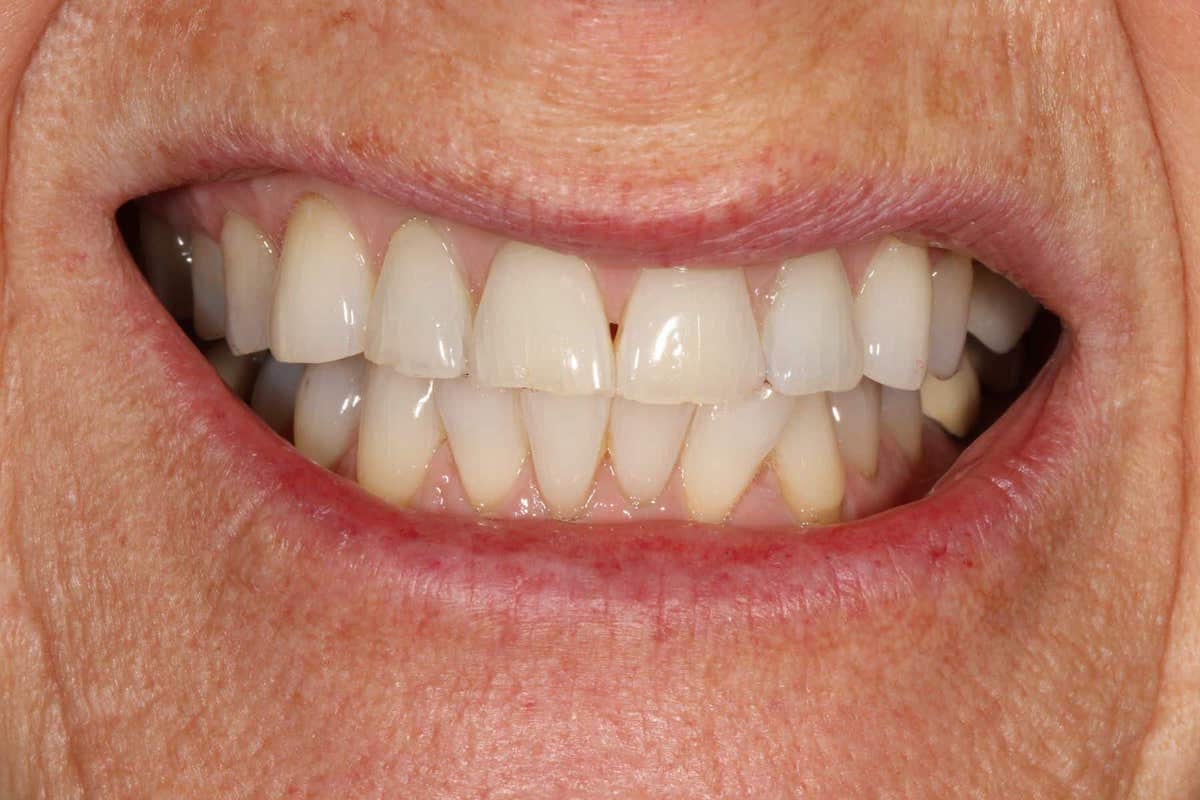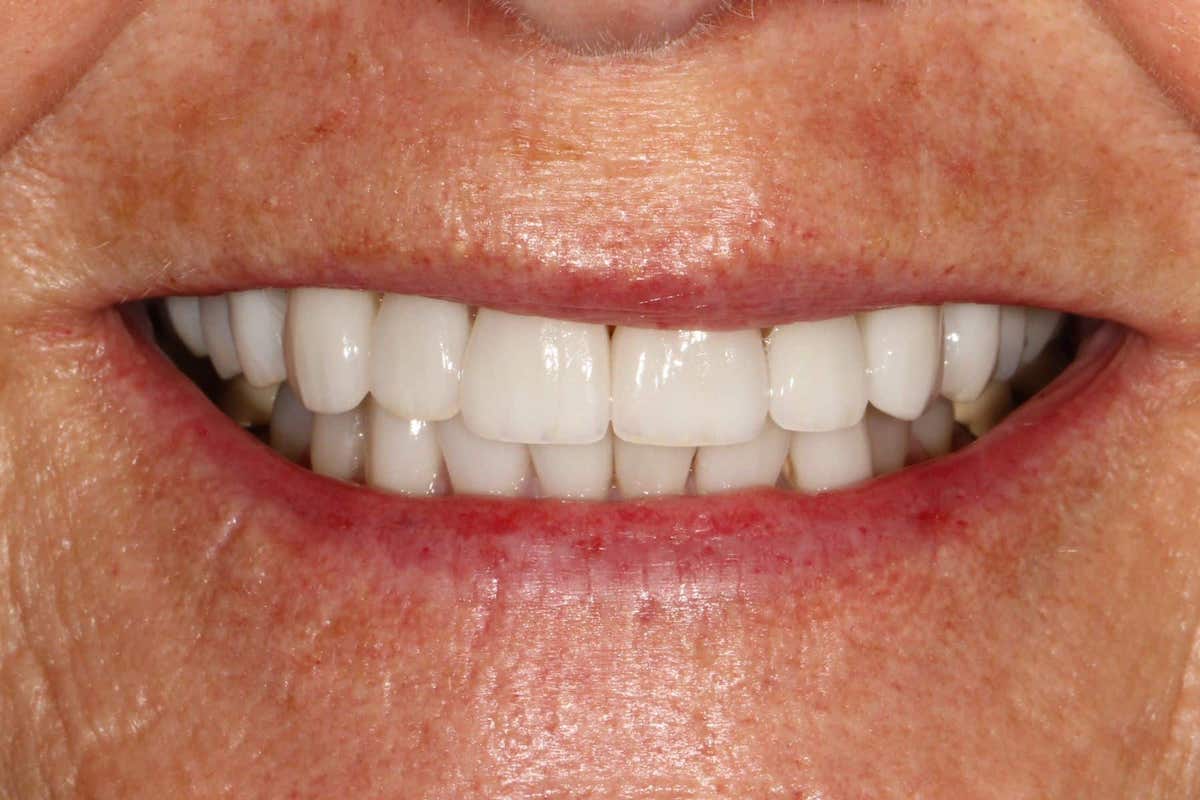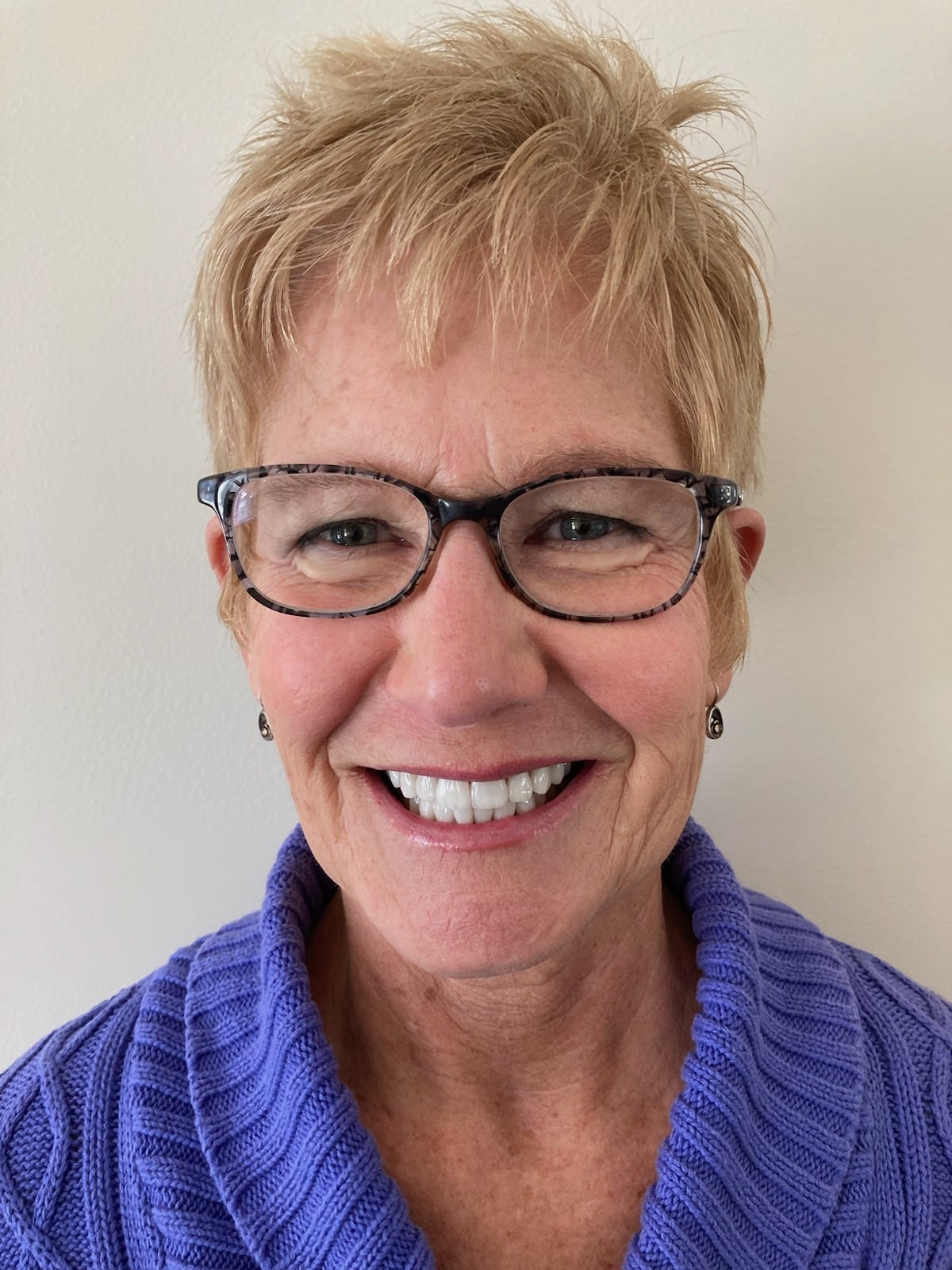 Having recently completed a series of treatments to meet my dental health goals, I am happy to report that the process was well worth the end results. A full smile is now within my capabilities. I was previously restricted due to uneven spacing and heavy grinding. The grinding had removed tooth length, enamel, and fractured teeth. But by way of an extraction and an implant, crown repairs, realignment, whitening and overlays, I have the confidence to smile again, thanks to Dr. Rouse and the Flatrock team.
A detailed treatment plan was proposed including costs from which I selected the entire process with the option to rereview at each step. My approach was to get the investment done right and not haphazardly. Why invest partially and not get your desired results?
I was not a raving fan of dental offices and procedures in the past, but everyone on the Flatrock team made each step of the process extremely comfortable. I would highly recommend Flatrock Family Dentistry whether it be for your regular cleaning and exam or a full customized process to regain your smile. You will not be disappointed.
Thank you Dr. Rouse and the Flatrock Family Dentistry team!
Kellian's Case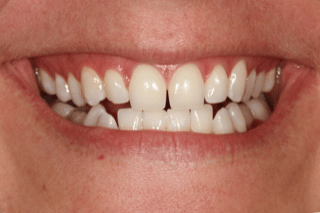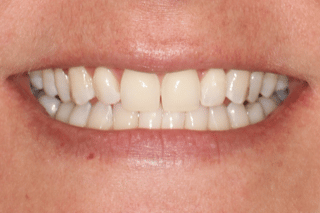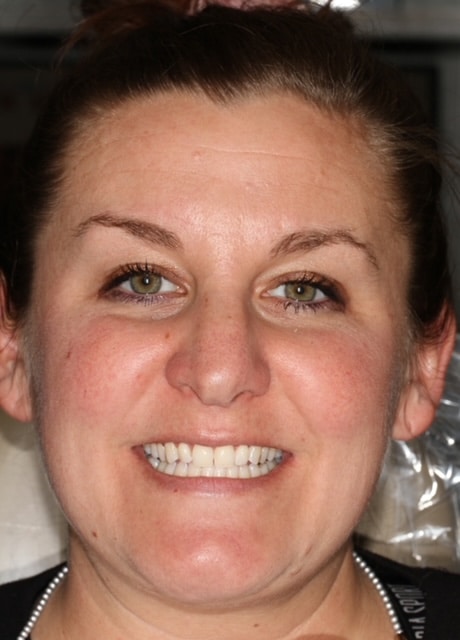 I have been coming to Flatrock Family Dentistry for 12 years. I trust Dr. Rouse with my oral health and they have always made me comfortable at my visits. Before my treatment with Dr. Rouse, my teeth were not straight. I had stopped wearing my retainers after my braces were removed in high school. I really wanted to straighten my teeth again. I am so happy that I completed the implants and Invisalign. It has made me more confident. I would recommend anyone thinking about doing similar treatment to start now. The timeline always seems too long, but looking back, it was worth it and I wish I would have done it earlier.
R. Dawsey's Case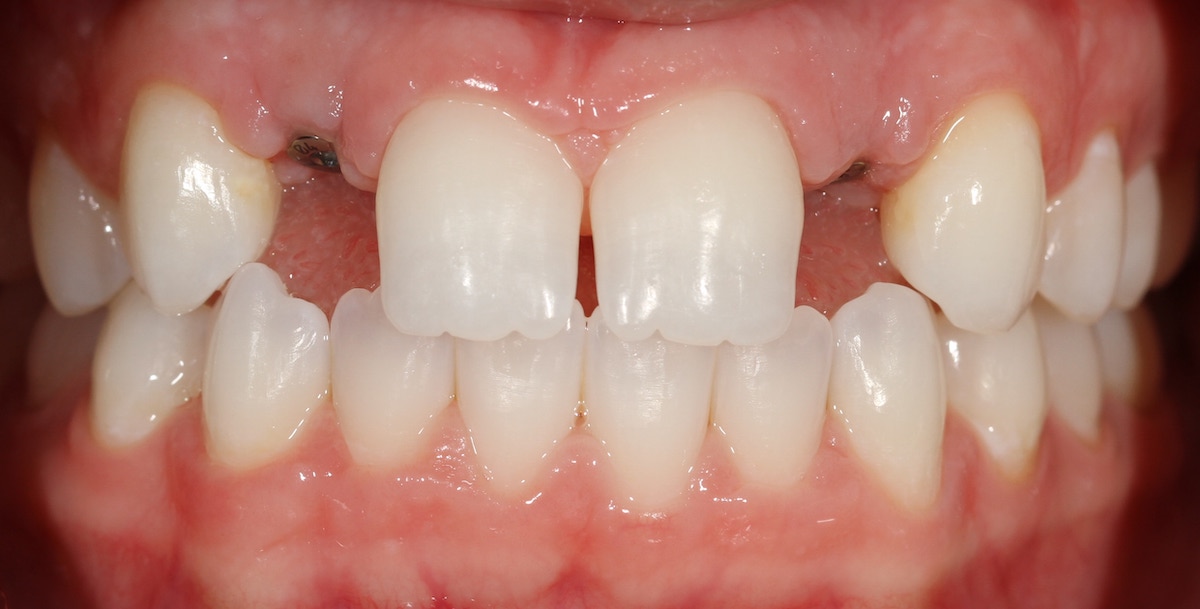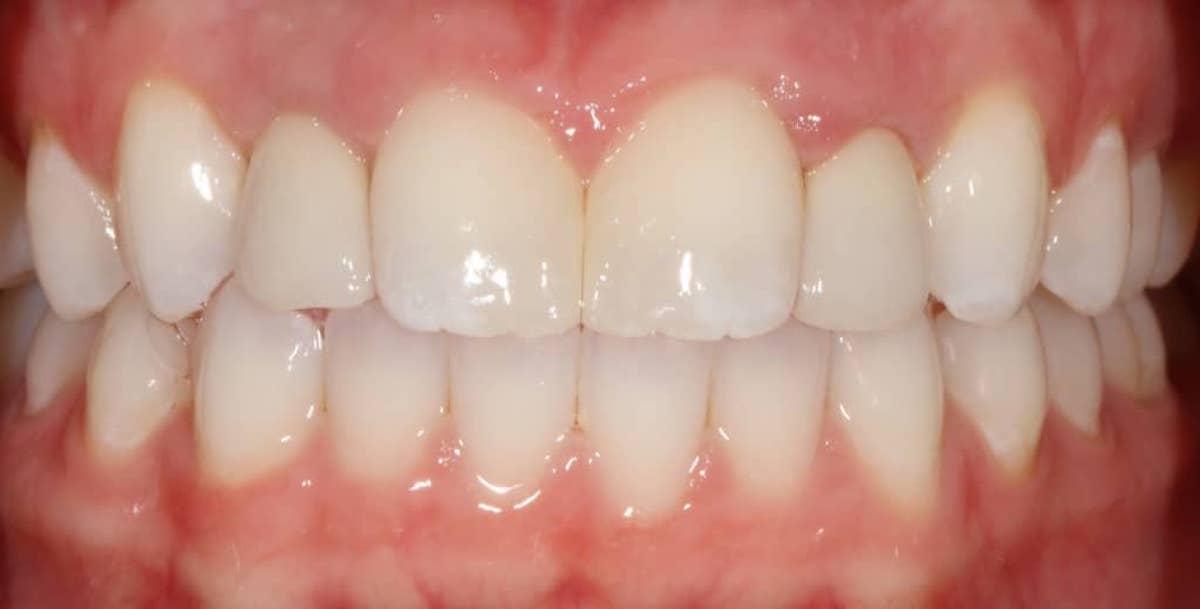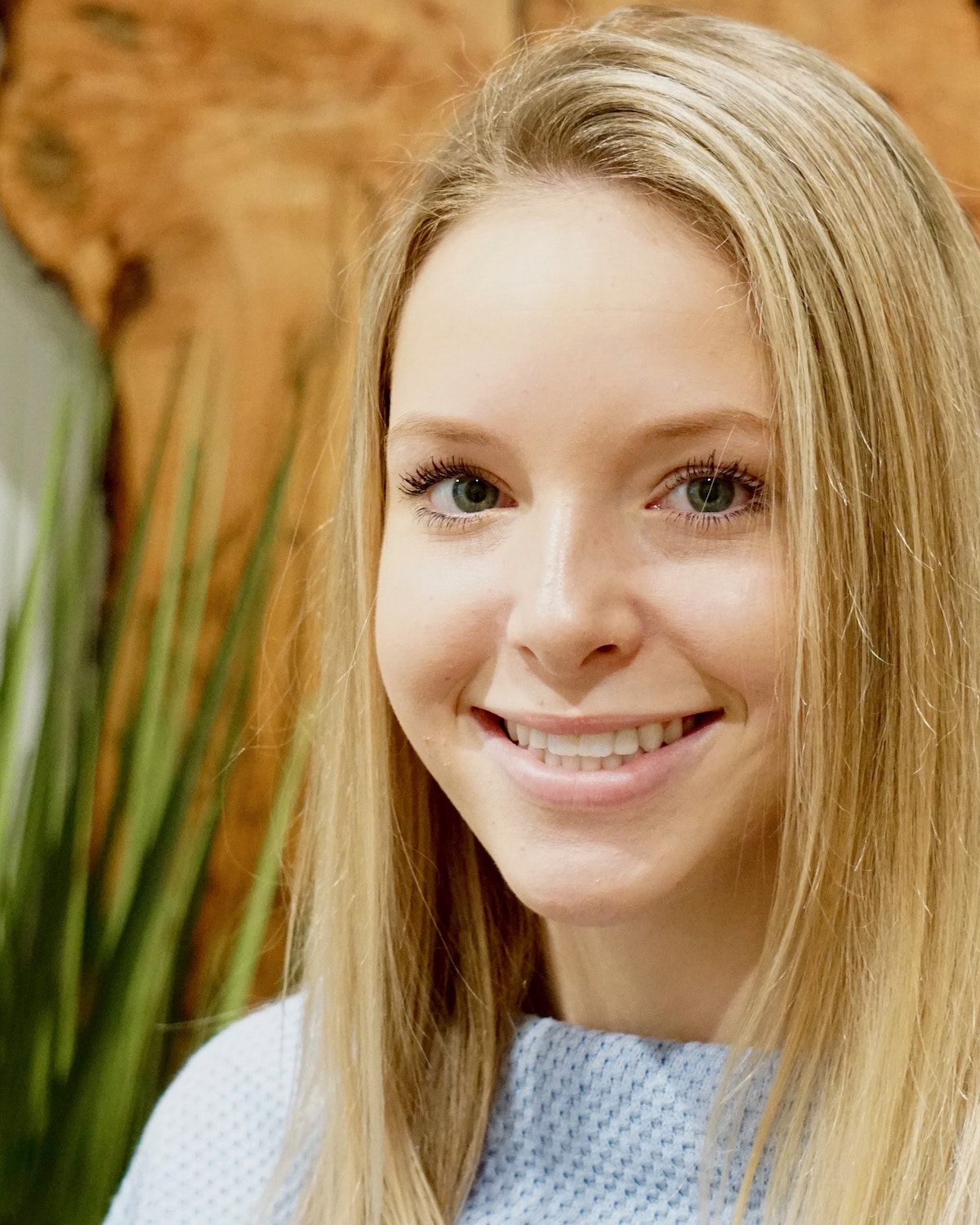 I've been coming here all of my life. Flatrock Family Dentistry has always seemed like a home to me. It is great seeing familiar faces from when I was little. The service has always been super nice. This was a place I was never scared to come, I always love coming here, so that was great for me as a little girl and even now today.
When I was little, I had every single one of my baby teeth. When I lost my baby teeth, the two teeth next to my front teeth never came in. It is a hereditary thing. My grandma, mom, and sister were all missing theirs, so we were pretty sure that mine were not going to come in either. Ever since my adult teeth came in, I always had a gap right there and there was not anything I could do about it. When I did not have teeth there, I always felt self-conscious in middle school and the beginning of high school. I got a retainer with teeth in it. It made me less self-conscious, but I always had to take it out to eat and brush my teeth and it was always a hassle.When I got my permanent teeth put in, I am so much more confident in myself. I love smiling for pictures, which is something I really did not like doing when I was little. I now feel confident everywhere I go, and everyone always compliments me on my smile. It makes me feel way better about my daily life in general.I would encourage anyone to consider doing implants. It is a process, but Flatrock Family Dentistry really planned it out ever since we knew I was going to do it. They planned out the spacing and how my gum tissue was going to look. The way it turned out for me was perfect and I love my teeth now. I would highly recommend this process because of the way it has made me feel about myself.
John's Case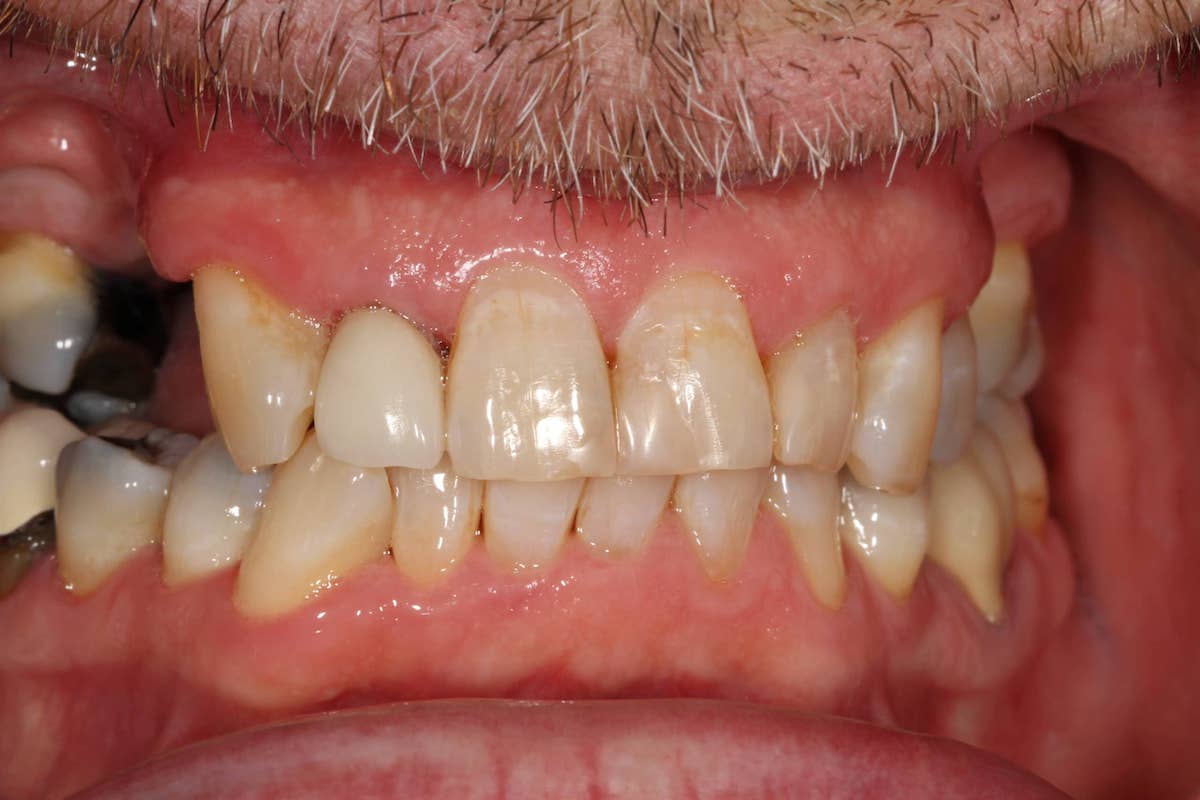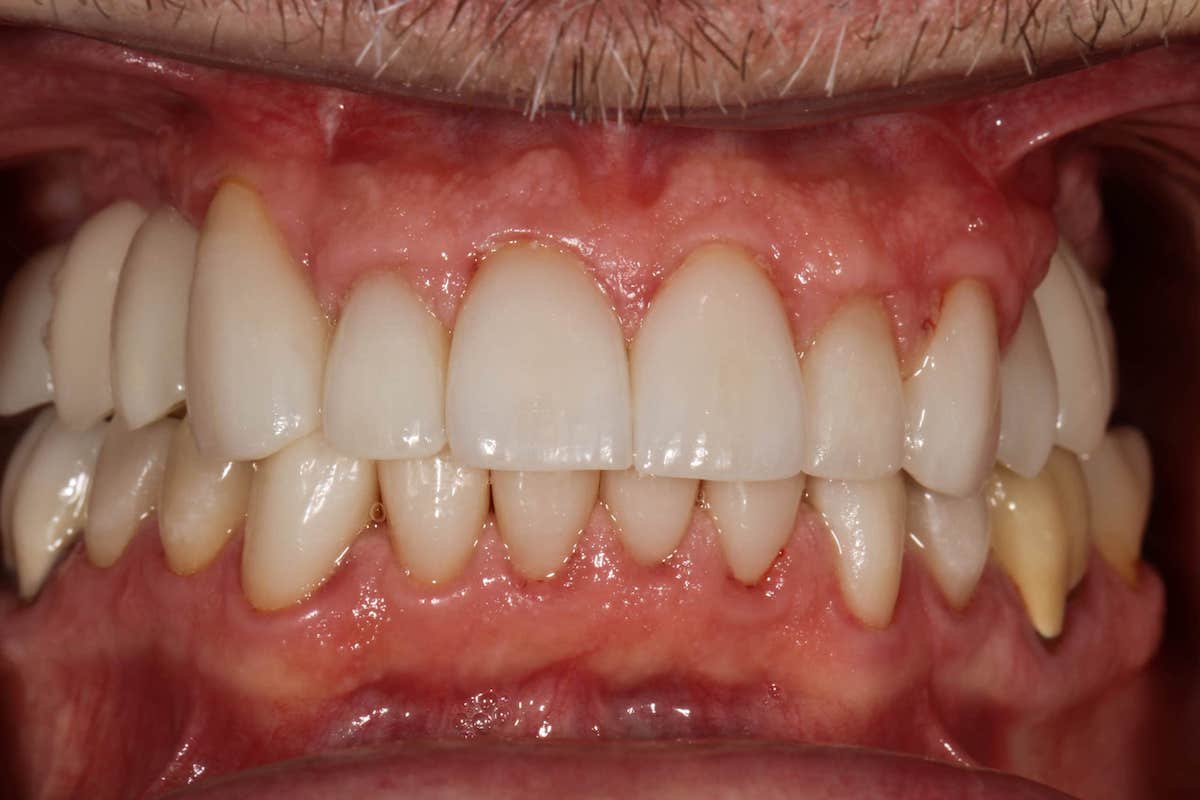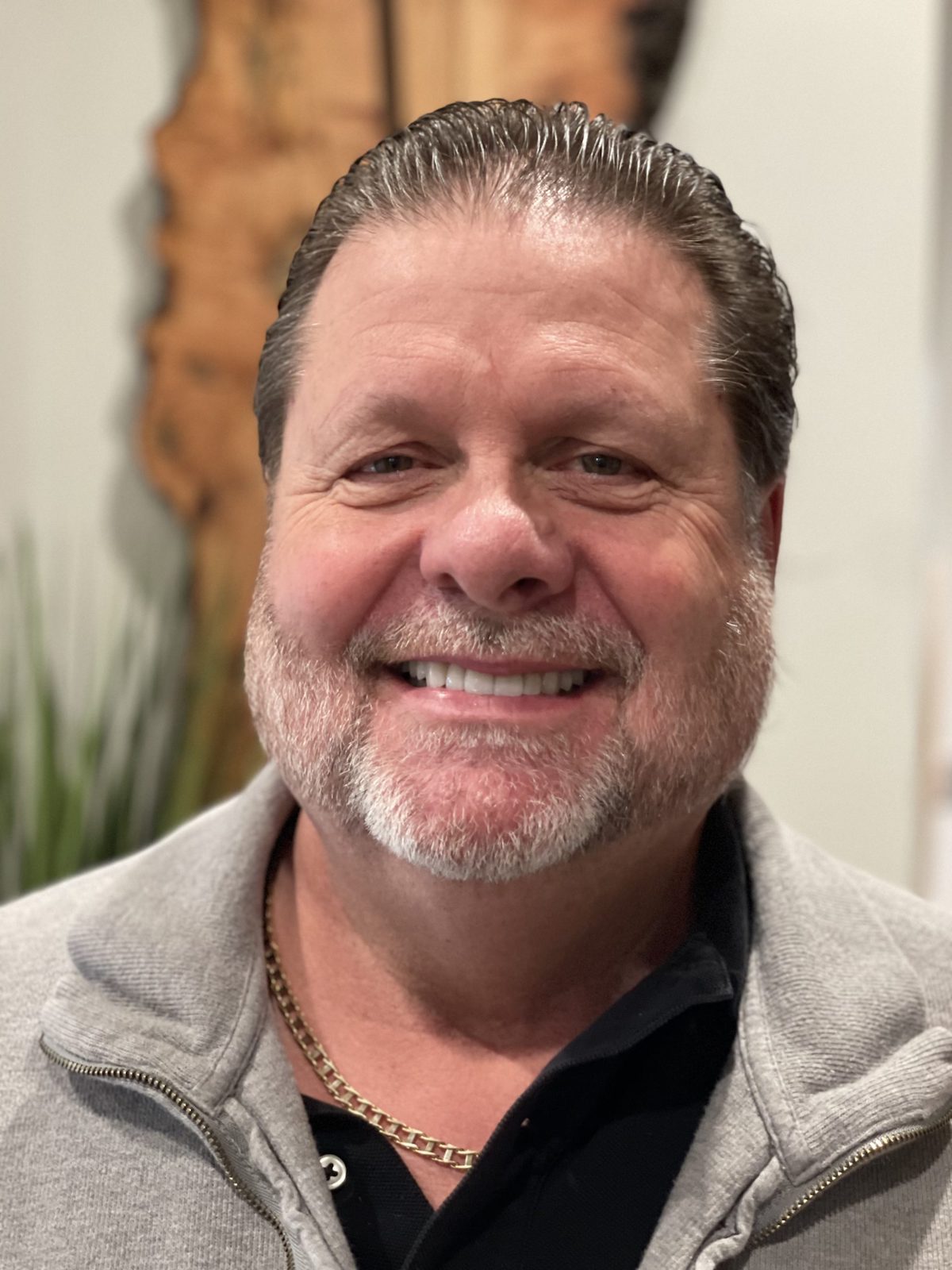 I have been coming to Flatrock Family Dentistry since I moved to Greenville in 2006, it has been a long time. I have always been treated very good by everyone. It is very comfortable here and the care is great. The facility and technology are cutting edge. It makes it very pleasant to come to Flatrock.
I wanted to do treatment due to missing teeth and the teeth that I have are very thin. They were always getting broken which made it hard to eat certain kinds of food. I also wanted to do treatment due to health issues and sinus issues.
I started with orthodontics, so that we could get things straightened up and to a place we could get teeth placed at the right angle. Along with that, I had a lot of implant work with bone grafts. The result is what you see, and it was a 6-year journey with all of the work that needed to be completed.
In the beginning, I was skeptical because of the process, time, and the cost. Now at the end of it, it was very well worth it. Physically I feel better about myself and my smile. I am healthy and able to eat a lot of things that I could not eat before treatment. I no longer worry about teeth breaking. It was the right thing to do and well worth the journey. I am very thankful to Dr. Rouse for helping me get to where I am at. He did a great job, and I am pleased with everything.
Zachary's Case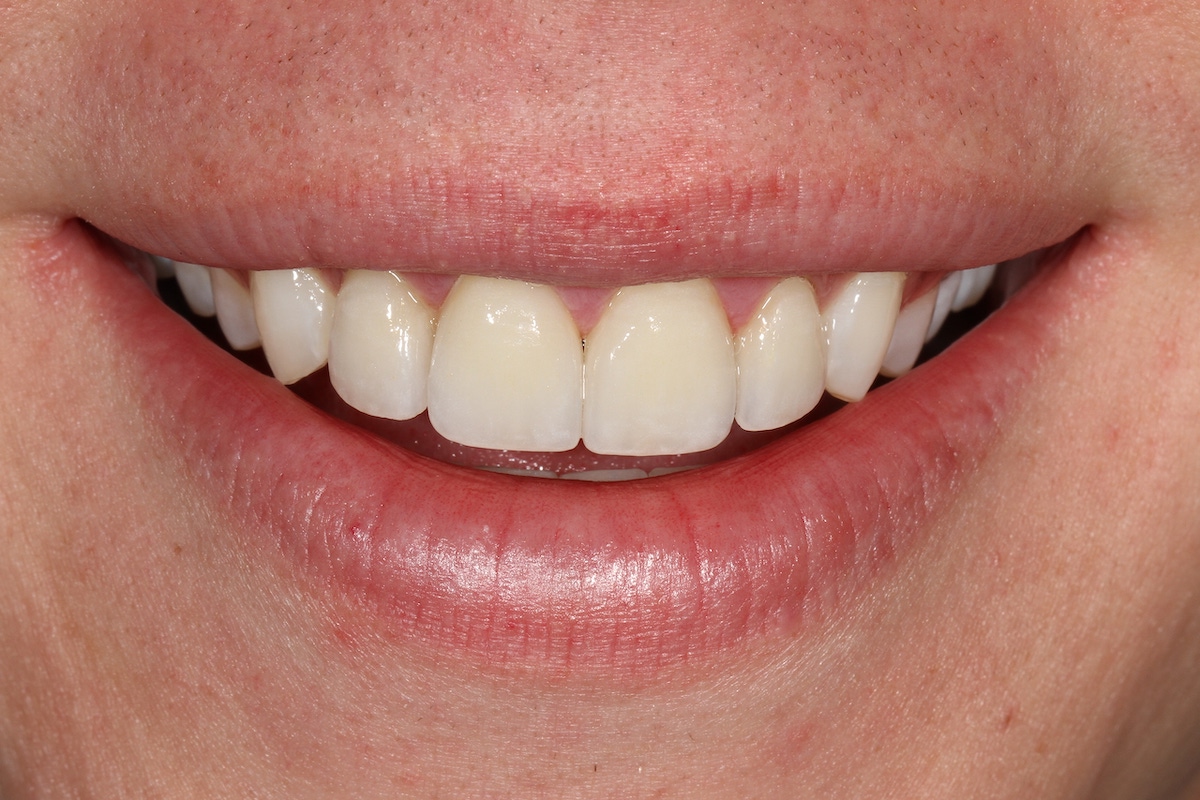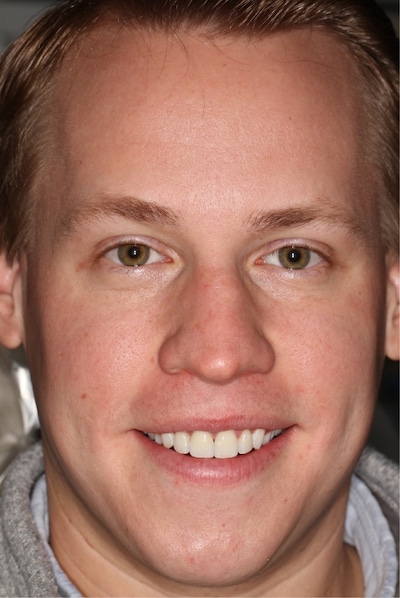 I have been coming to Flatrock Family Dentistry since I was a kid and I recently made the decision to get veneers. I historically grinded my teeth so they were worn, which isn't good health wise, but it also hurt how they looked. I was excited knowing that at the end of the process my teeth would look good and be healthy.
When I started down the process, I honestly didn't ask too many questions about it as I trusted Dr. Rouse. The process took some time, but none of it seemed like a lot of work. Just little by little everything came together. Using Invisalign meant I never needed to have any sort of metal braces for realignment, which was nice.
I would suggest to anyone that is thinking about improving their smile, to just go for it. Have an open mind and trust the process. Dr. Rouse was excellent in making sure each step was done correctly and exact. In the long term, it's very little effort for years and years of better looking teeth.
Ronnie's Case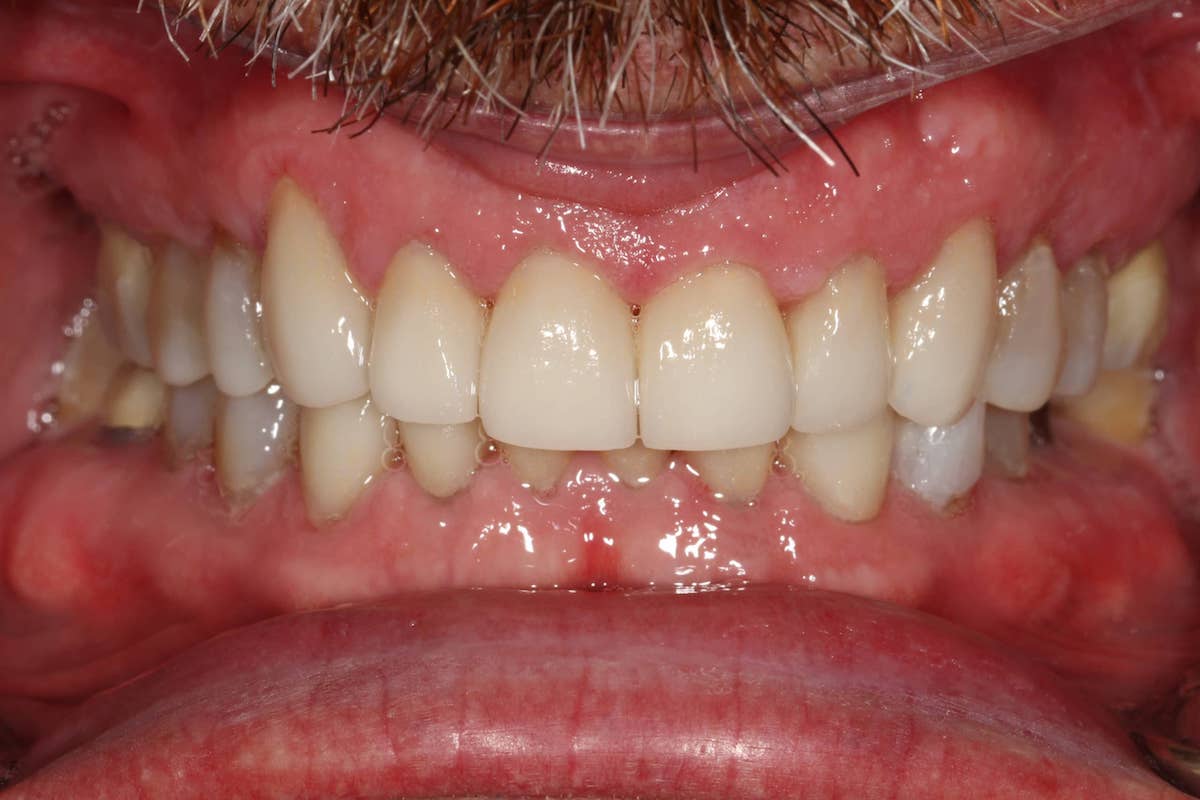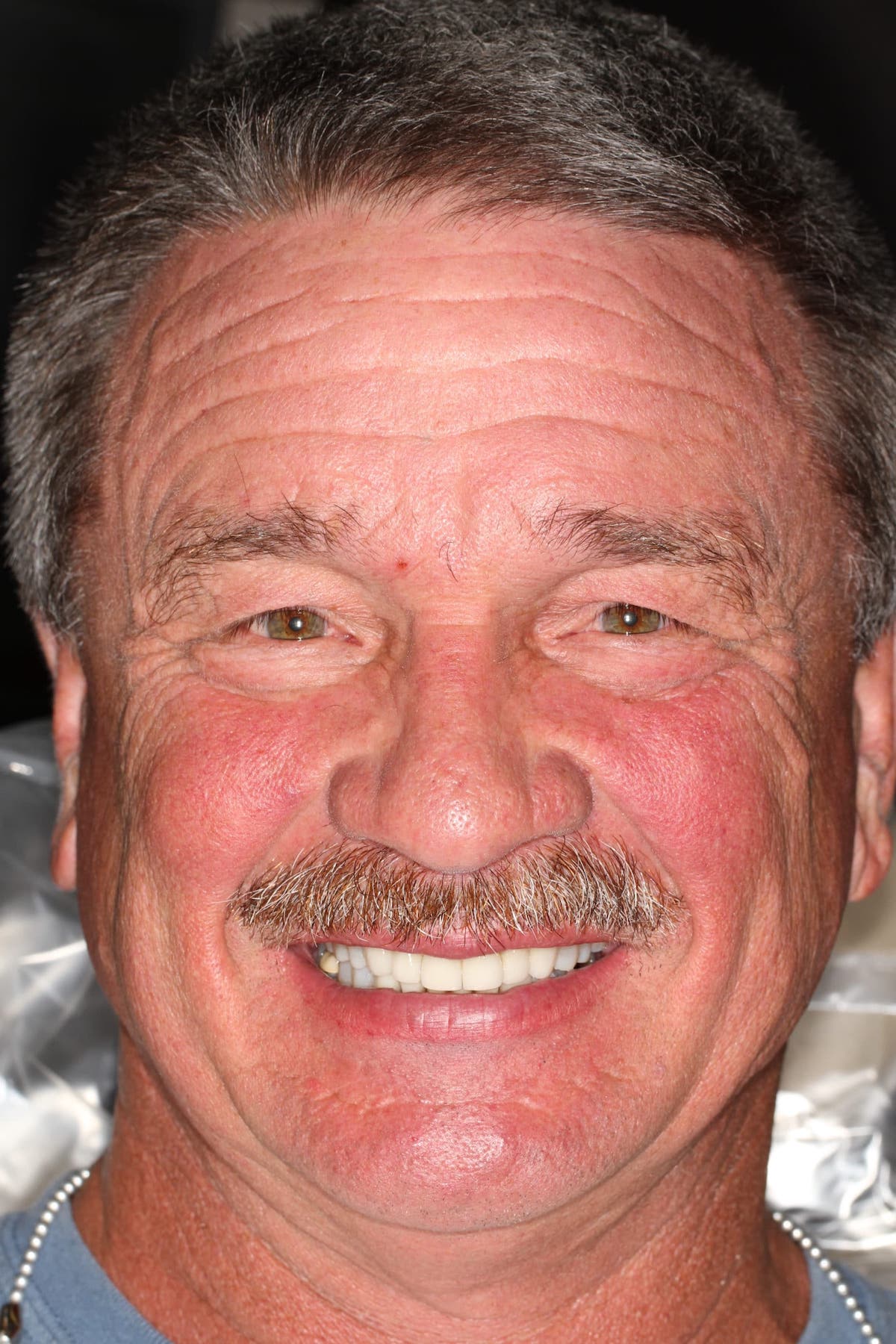 I have been a patient of Flatrock Family Dentistry since 1993. I have always been happy with my experiences. The team is kind, courteous, does a good job and they operate on hours that coordinates with my schedule. Everyone is always friendly and knows your name when you walk in. As a child and an adult I was very rough on my teeth.
I chewed ice and ground my teeth together. This left very little teeth left to work with. I didn't want to do treatment for aesthetic reasons. I wanted to make sure I was going to be able to keep my teeth for the rest of my life.
My advice to others would be to do treatment sooner than later. Even though I didn't do treatment for aesthetic reasons, lots of people comment on my new smile.
Rick's Case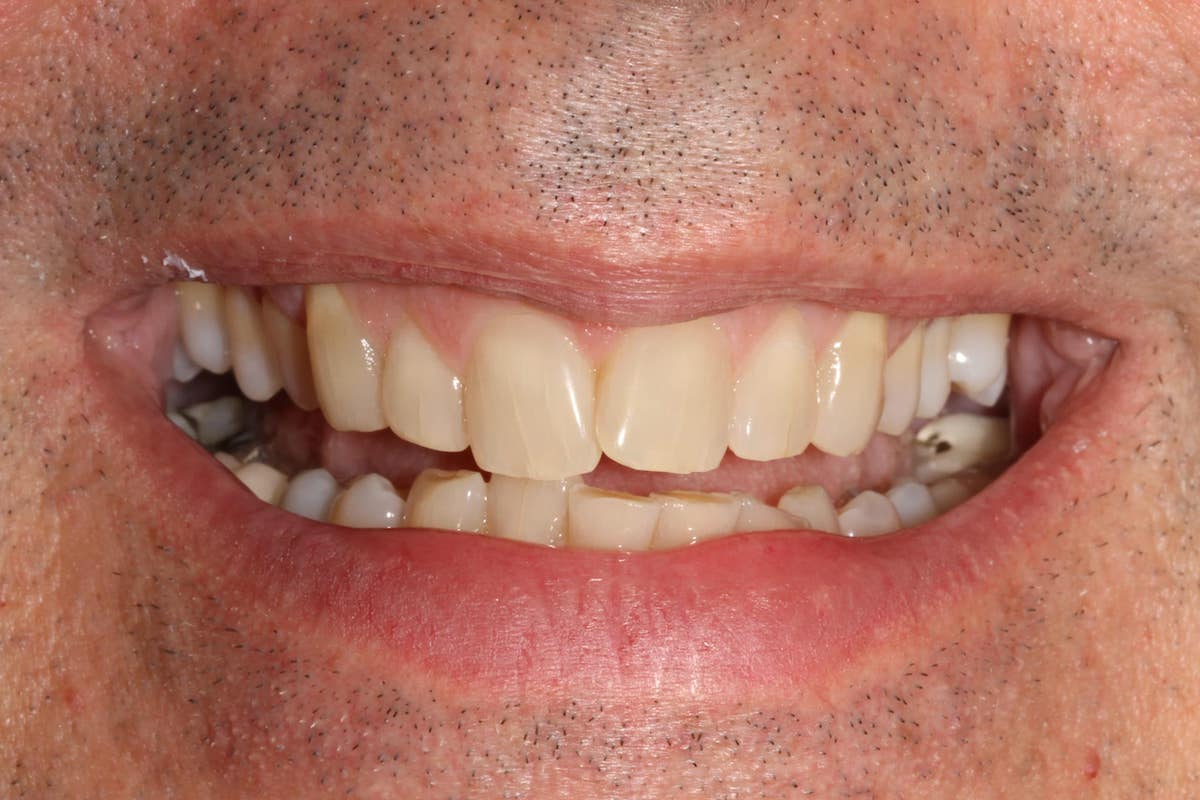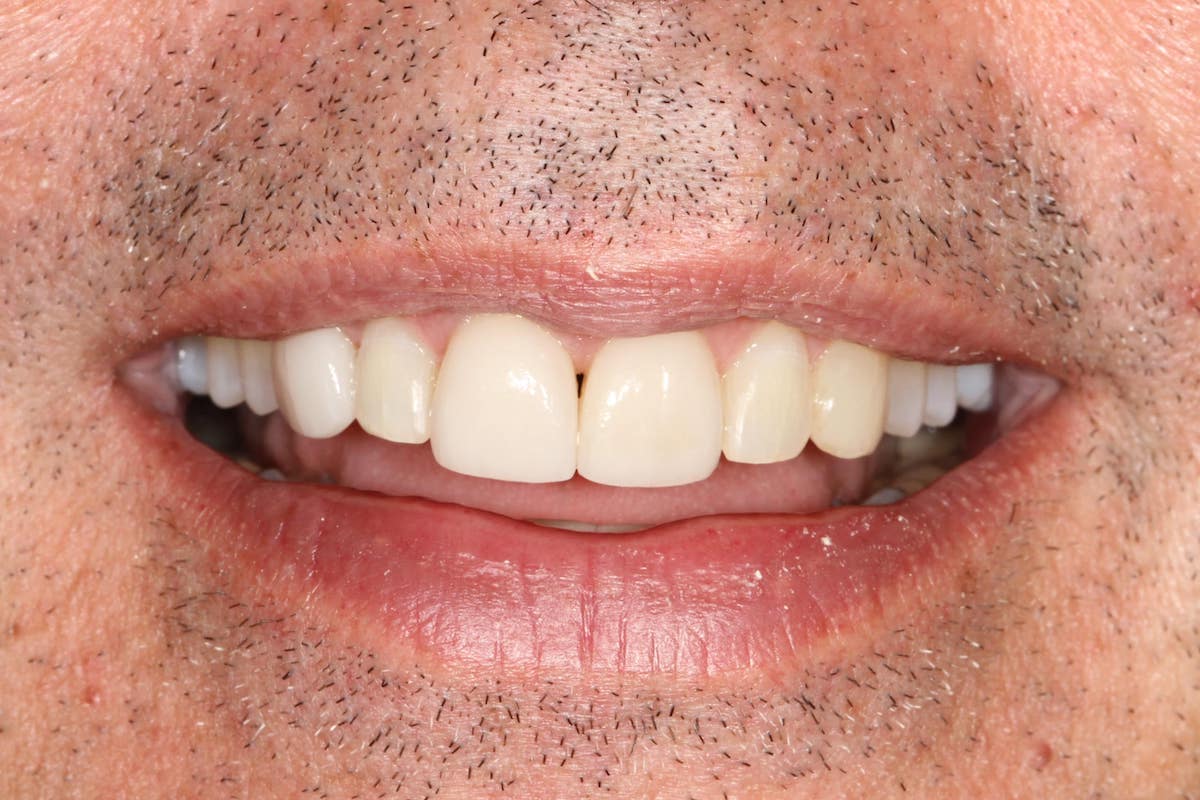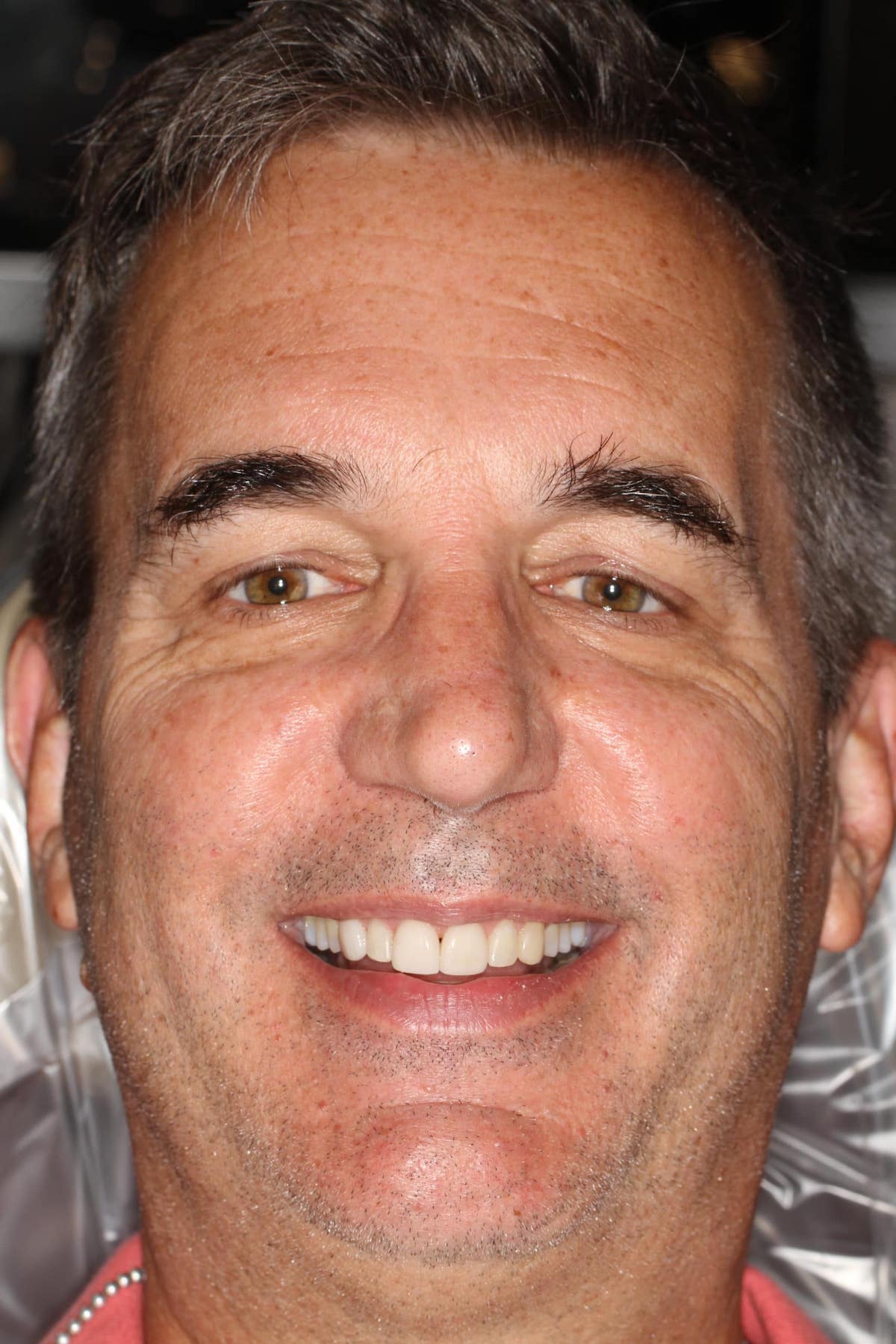 I've been coming to Flatrock for many years now and am very happy with both my hygienist Marina and with Dr. Rouse.
A few years ago, following orthodontic work, I made the decision to touch up the appearance of my teeth with dental veneers, due to enamel erosion and wear from grinding my teeth at night for many years. The entire procedure for several teeth was completed in one day, with no discomfort at all.
The fit and appearance is now top notch, and I'm very pleased I had the work done. Dr. Rouse takes great care in making sure veneers and crowns fit exactly right, and I'm very happy he's a perfectionist when it comes to my teeth!
Monte's Case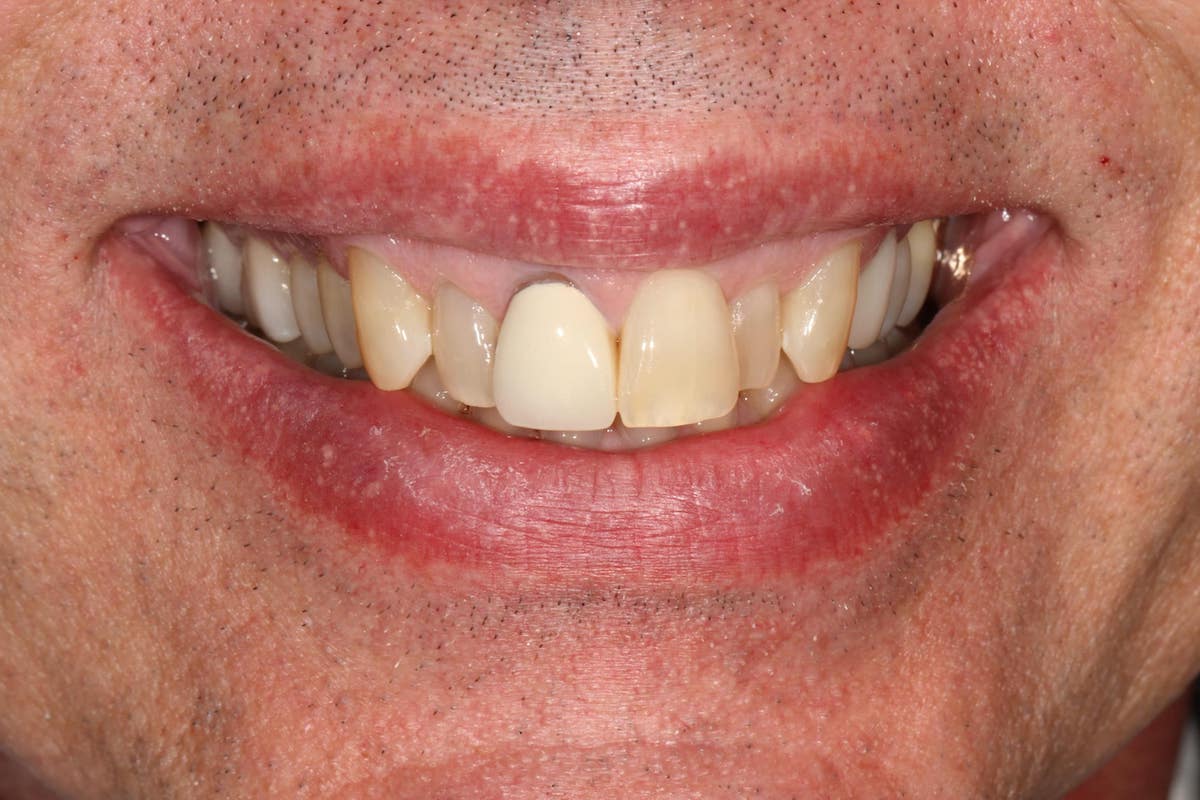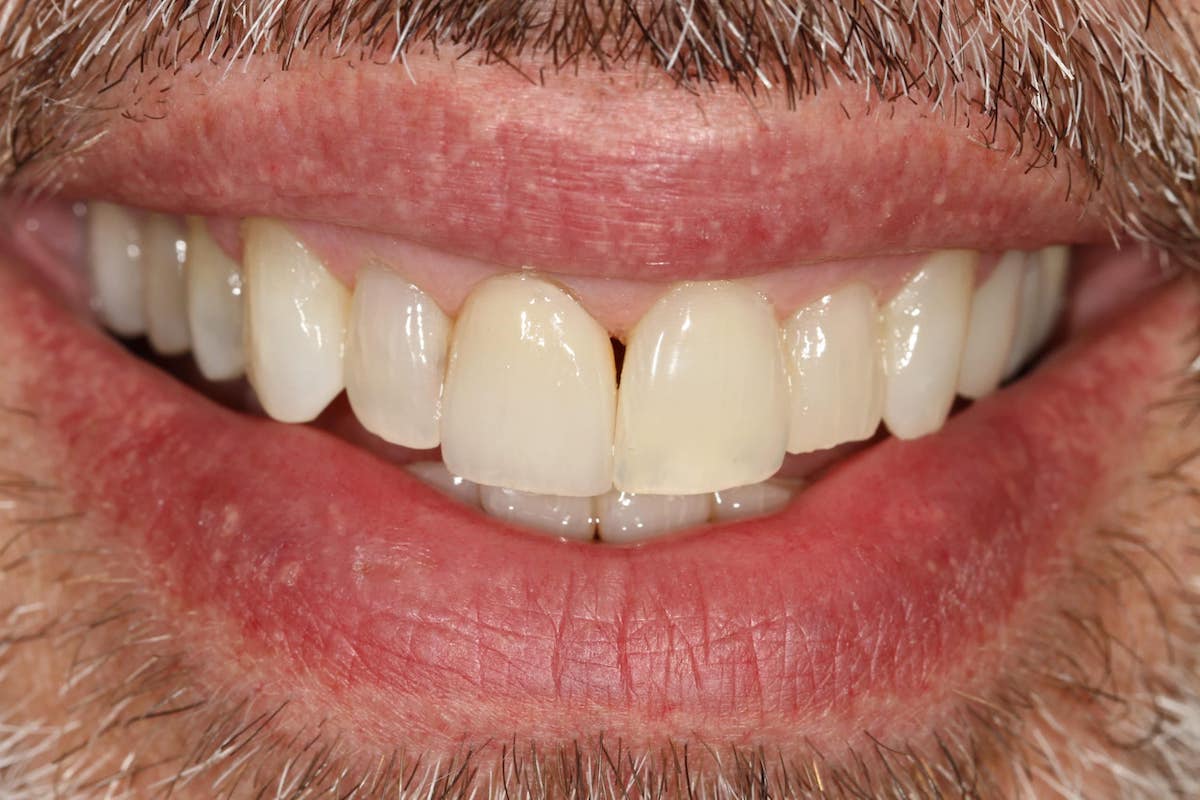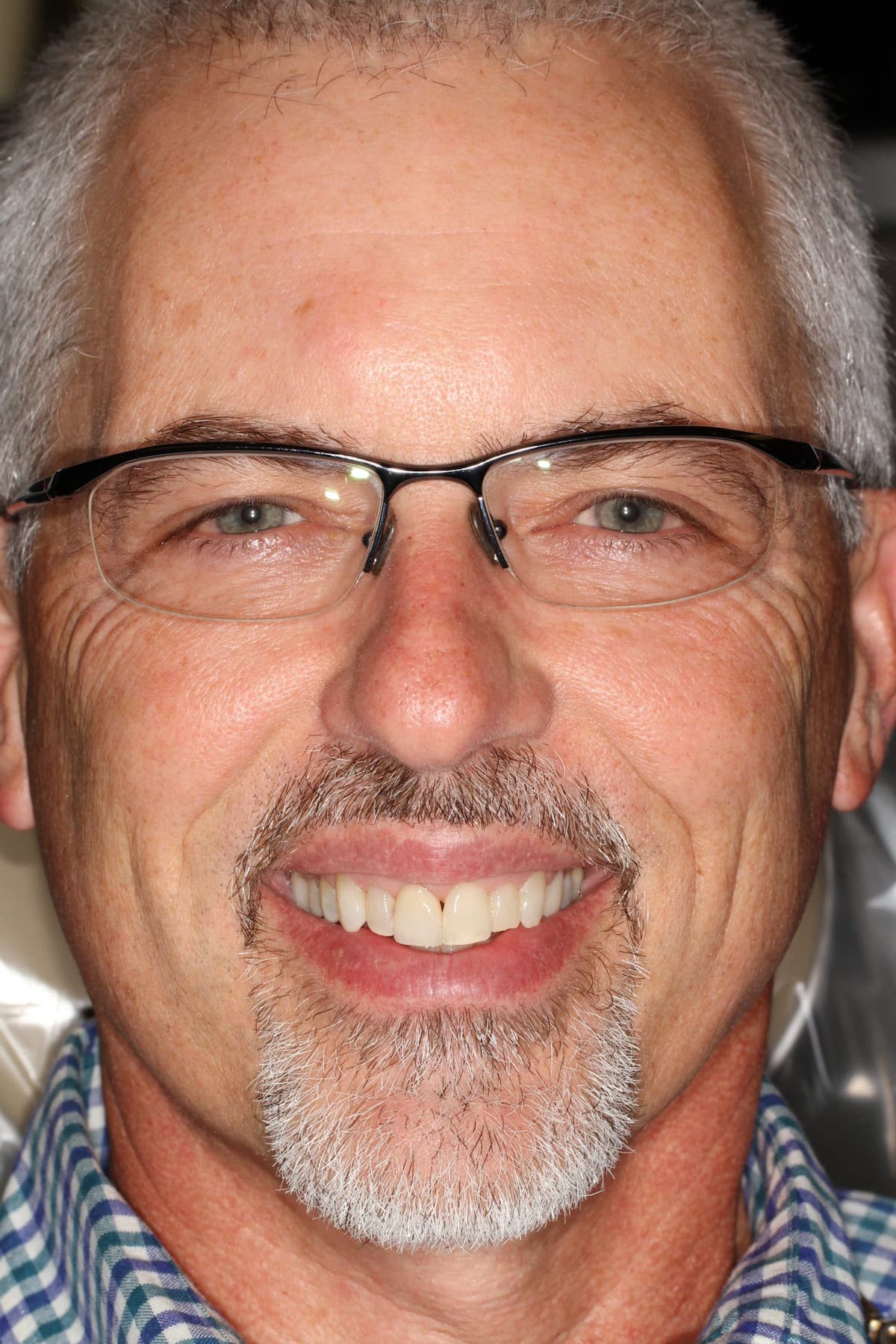 After being a patient of Flatrock Family Dentistry for almost two years, I decided I had ignored my yellow, wide spaced incisors for too long. The enamel was starting to chip on the upper and lowers. It was time to address my mouth's misalignment and save my central incisors. I needed an emotional boost for my ego after some difficult experiences with my health. I had full trust in Dr. Rouse and his team. The entire team is extremely competent, knowledgeable and they are always continuing their training and education. Now that my treatment is completed, I have a pretty smile and feel good about the health of my teeth. My advice to other patients considering treatment would be to never worry about your age. I am 63 and have no regrets other than waiting so long.
Beth's Case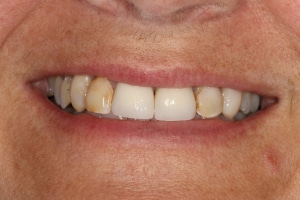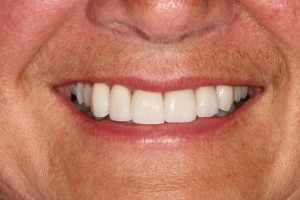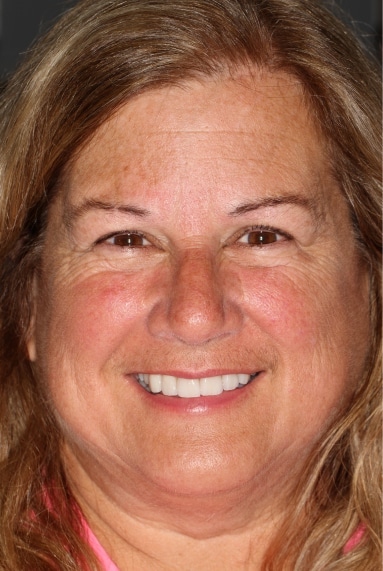 I have been coming to Flatrock for about 4 years. In the beginning, I didn't trust most dentists. I have had some really bad work done. Flatrock Family Dentistry has helped me overcome my fear of going to the dentist! I was very nervous at first, but they were patient with me, explained everything and worked in phases making sure that I was comfortable.
I had gum disease and a tooth that was deemed my "corn tooth". My bite was completely off and several front teeth had been slightly loose for years. Being a teacher, I was upset that I couldn't smile at my students without feeling that I had horrible teeth.
Since completing my treatment at Flatrock Family Dentistry, all of my problems have been fixed and my teeth are beautiful and healthy! I smile all of the time now. My outside appearance finally matches how I feel inside – HAPPY!
Taylor's Case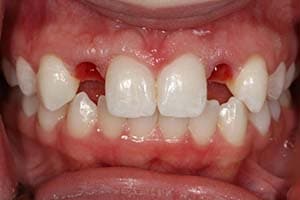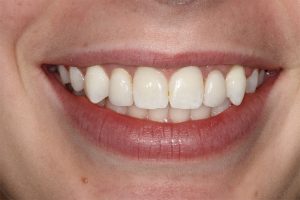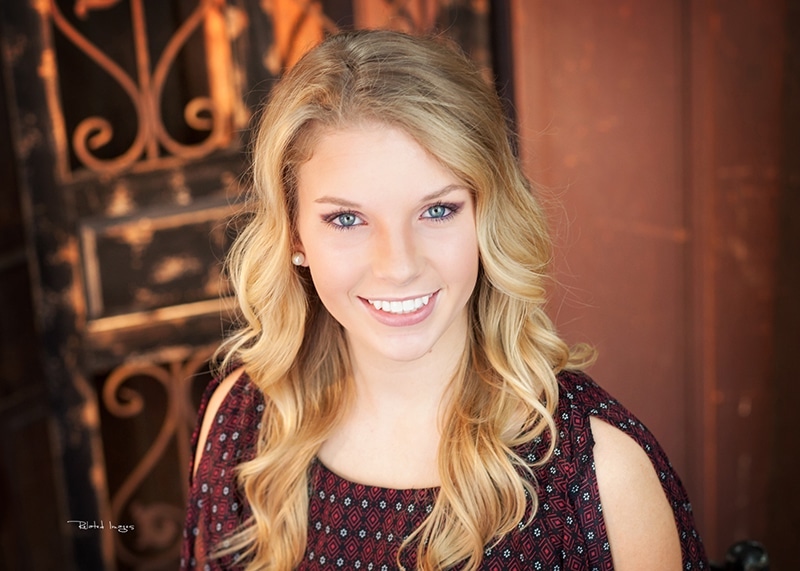 My case has been a process over years, but the outcome is well worth the investment. When I was born something was different about me; I was missing two teeth! It wasn't really a problem until I got older and started to be self-conscious about the gaps in my mouth. That was no problem for the staff at Flatrock. They turned my smile into a beautiful one and now I can smile with confidence!
Get a brighter smile today!
Contact us now to schedule your appointment and have the smile you've dreamed about!
Get Started