Cosmetic Dentist Serving Greenville, Five Forks, Simpsonville, Taylors, Greer, Mauldin & Nearby Areas Of  South Carolina
With time and age, it is common for our teeth to undergo a lot of stress. Decay, grinding, and trauma can all cause the affected teeth to weaken or fall out entirely. Dental crowns and bridges allow you to restore the appearance and health of your teeth while simultaneously helping to prevent further damage.
Our cosmetic dentists are highly experienced at creating beautiful smiles and promoting oral health with our porcelain dental crown and bridges procedures. If you are experiencing weakened or missing teeth, please contact our office at (864) 756-5576 to schedule your personal consultation. We will thoroughly examine the condition of your teeth to determine the best approach for a healthier, more confident smile. We welcome patients from the Greenville, SC Five Forks, and Greer communities of South Carolina.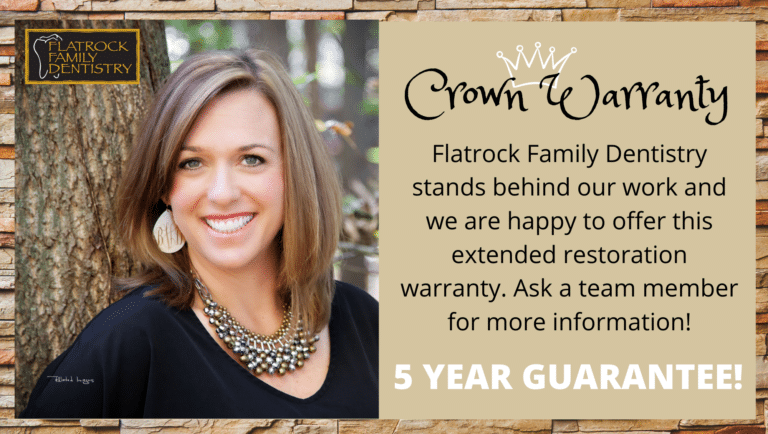 What Are Porcelain Dental Crowns?
Dental crowns are used to completely cover a tooth that has been weakened by decay, grinding, or trauma. This covering of the tooth not only will help to absorb the force of impact from chewing, but will promote better oral health by helping to prevent the damage from worsening or spreading to other teeth.
Your crown will be custom-made at our state-of-the-art facility using CEREC's advanced, same-day crown technology. These crowns are designed to look identical to your own natural teeth, making for extremely realistic and elegant outcomes.
Other types of crowns may use different materials, including more traditional, metal-based covers. Our crowns are designed to provide a more natural appearance of the teeth.
What Are Dental Bridges?
Dental bridges are designed to restore areas of missing teeth by using dental crowns to support the replacement teeth. The crowns are placed over the teeth on both sides of the gap, providing a strong support for the replacement teeth that will fill the space. In addition to their cosmetic benefit, dental bridges can also prevent the surrounding teeth from shifting or tilting.
This method for tooth replacement can be used to replace one or multiple teeth in a row.
What Can I Expect from My Dental Crown Procedure?
Our same-day crown procedure typically takes about three hours from start to finish. During this time, you will be made comfortable within our office and will have 60-90 minutes to read, watch TV, and relax while your custom crown is created. Your cosmetic dentist will then carefully put the crown in place to complete the restoration of the affected tooth/teeth.
Dental Crown & Bridges Before & After Photos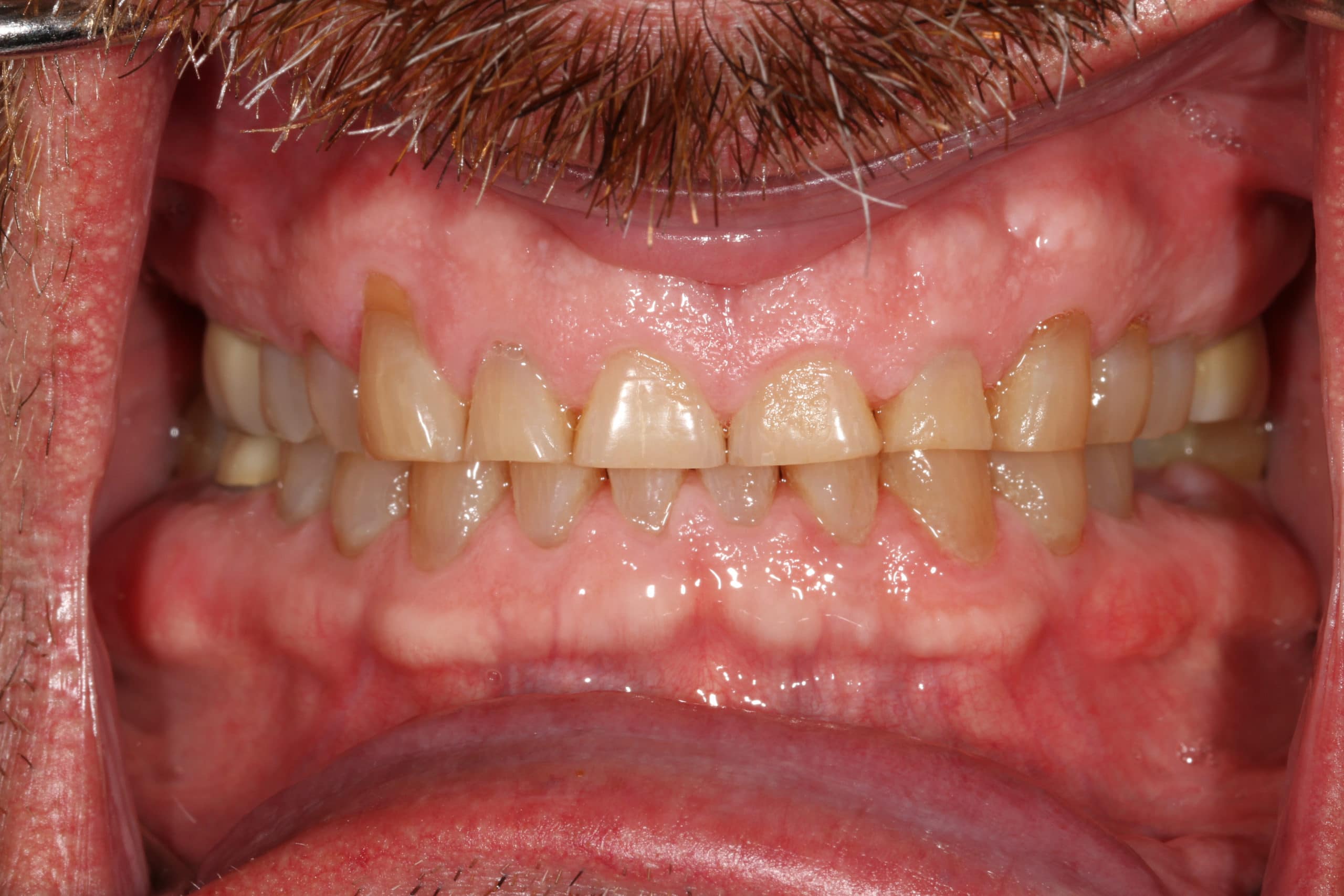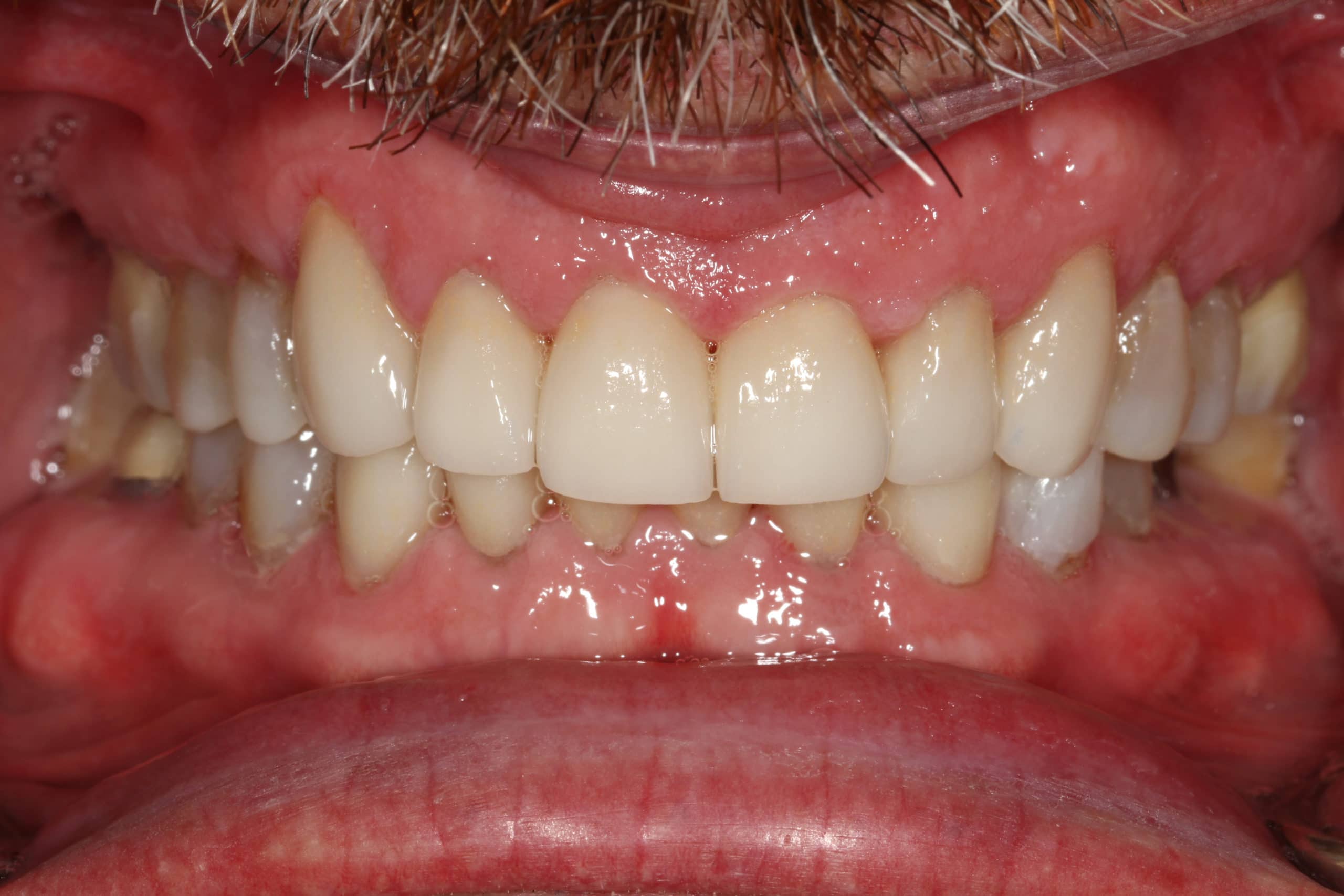 How Long Do Porcelain Crowns and Bridges Last?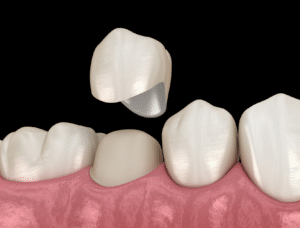 Crowns and bridges are designed to last about 5-10 years, though many last much longer when cared for properly. Our dental team will check the condition of your crowns and bridges during your regular visits to our office and will let you know if there is any sign that a crown or bridge should need to be replaced.
What Alternative Tooth Replacement Options Are Available Near Me?
At Flatrock Family Dentistry, we also offer patients the benefit of permanent dental implants. Unlike crowns and bridges, our dental implant procedure consists of implanting a titanium root within the jawbone for an extremely strong foundation and support of the replacement teeth, as well as several additional health benefits.
What's the Best Way to Care for My Porcelain Crown?
Porcelain crowns are made to be extremely durable and long-lasting. While there are some precautions that you may need to take to avoid damage to the crown itself, most of your attention will be spent caring for the gums around the crown. This is relatively easy. Just brush your teeth twice a day and floss once a day, every day. As easy as oral care is in theory, it may be quite different in practice. To ensure that the margins of your crown remain as stable as possible, you want to brush with care. Too much pressure on your gums could cause abrasions and gum recession. These two conditions might degrade the margins around your crown and allow bacteria to accumulate.
In addition to brushing and flossing daily, it's beneficial to also watch what you eat when you have dental crowns. Very hard foods and items can damage a crown or cause the accelerated breakdown of the bond between a crown and the natural tooth it is meant to protect. If you have crowns, try to avoid chewing on hard nuts and popcorn, pen caps, ice, and other hard items.
Does a Dental Bridge Need Special Care?
Your dental bridge will need some special care, yes. This restoration is anchored on one or more natural teeth. While durable, it can be damaged if you frequently chew or bite on hard objects, so this habit should be avoided. Bridges contain at least one dental crown, so your bridge will require the same degree of care when you brush and floss. Take care not to abrade the gums. In addition to brushing and flossing around your natural teeth, you also need to care for the area under your bridge. The center tooth or teeth sit on top of the gums. There is a very small space between the bottom of the artificial teeth and the gingiva. Without proper care, food and bacteria can accumulate there.  When you receive your bridge, our team will demonstrate to you how you clean beneath the restoration using a special flosser.
Whether you receive a dental crown or a dental bridge, seeing your dentist regularly is one of the necessary steps in ensuring long-lasting function. At each checkup, your dentist will carefully examine your teeth and your restorations for signs of damage or instability.
Should I Get a Bridge or Dental Implant?
Tooth loss is a big deal. Our goal in treating tooth loss is to help you reclaim your healthiest, most attractive smile. This can be accomplished with a dental bridge or with a dental implant. The choice is ultimately up to you, and we provide you with the information you need to consider to make a confident decision. For example, your dentist may recommend using a dental implant to support a bridge that replaces molars at the very back of your mouth. One or more implants may also be advantageous if you have several teeth to replace in one section of your mouth. You may also consider the amount of insurance coverage available to you when determining the best option for tooth replacement.
Patient Testimonials:
"Flatrock has always dealt well with me. I was referred to them a long time ago because of the quality of their service. Once I visited I never thought about going elsewhere. They are good at what they do and are pretty thorough. I highly recommend them." – J.B.
"Always great to have an appointment here, everyone is very friendly, always painless, and work with my crazy schedule." – H.S.
"I had a fantastic experience at Flatrock Family Dentistry. The entire staff was extremely friendly and inviting. My dental procedure was done professionally, promptly, and they made sure I was comfortable the entire visit. I would definitely recommend this dental office if you are looking for one." – M.H.
Schedule Your Consultation Today!
Improve your smile with our custom-made crowns and bridges. To schedule your personal consultation, please give our office a call to speak with a member of our team. Our number is (864) 756-5576. Flatrock Family Dentistry serves patients in Greenville, Mauldin, Five Forks, Taylors, Greer, Simpsonville and nearby areas in South Carolina