Family Dentistry In Greenville, SC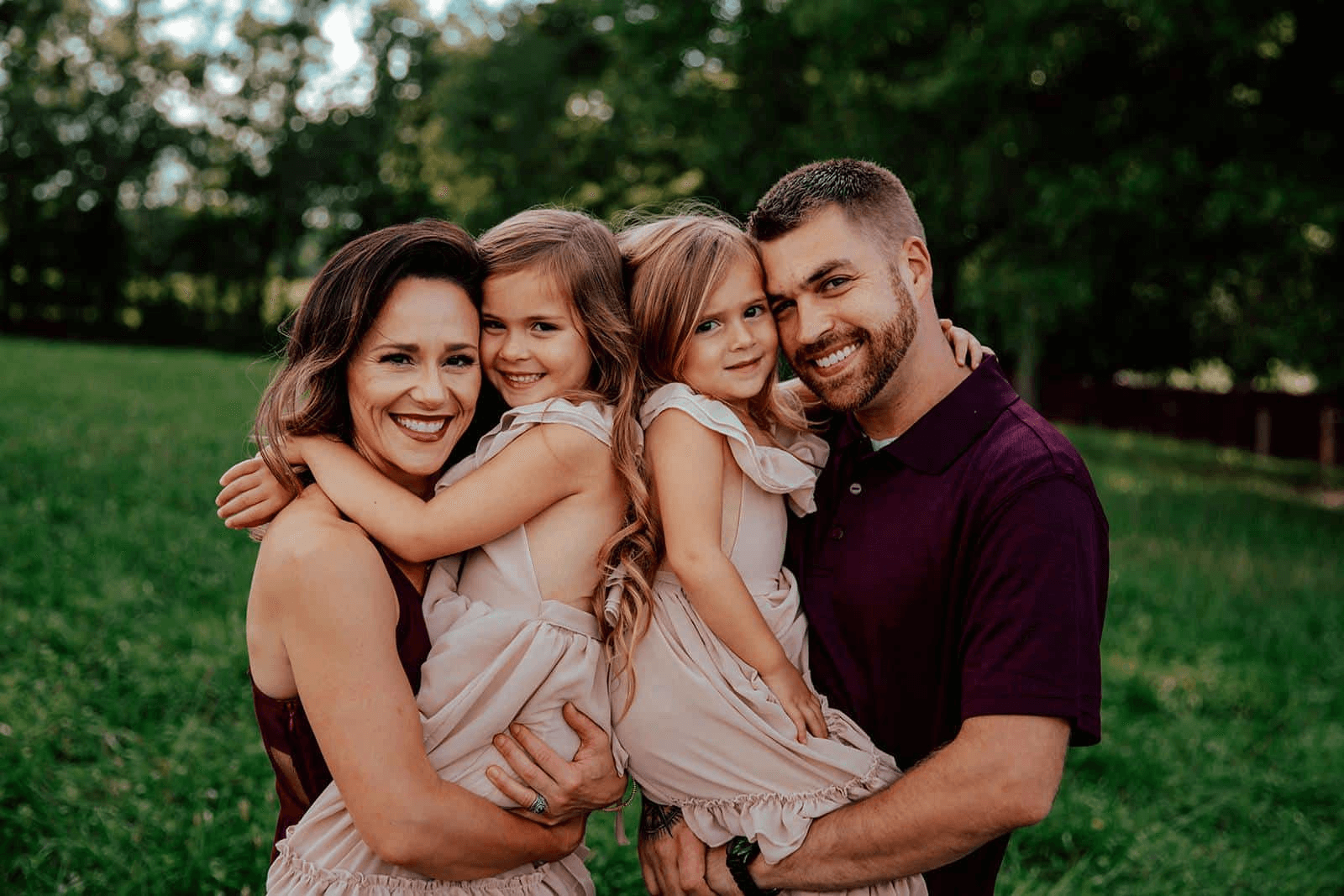 Flatrock Family Dentistry has provided exceptional dental care to patients of all ages for more than 30 years. We know how challenging it can be to balance the schedules and demands of work, school, and health commitments of everyone in your household, which is why we strive to help families access all of their dental needs under one roof.
To learn more about our comprehensive dental services, or to schedule an appointment for a member of your family, contact Flatrock Family Dentistry today online or at (864) 756-5576 to arrange a visit with one of our experienced dentists. Flatrock Family Dentistry serves patients in Greenville, Mauldin, Five Forks, Taylors, Greer, Simpsonville and nearby areas in South Carolina.
Learn about our special offer for new patients!
A Dentist For Your Whole Family
Family dentistry is the heart of our practice. Building lifelong relationships with patients and their families is one of the most exciting aspects of what we do. From teething toddlers to growing teens to aging adults, your dental needs change throughout every stage of life. When choosing a family dentist, you want to ensure that the needs of every member can be met. We are proud to offer a range of services to help every member of your household.
Our services include:
Dental exams and cleanings
Oral cancer screening
In addition to these services, we also offer an array of cosmetic dentistry services to address aesthetic imperfections, as well as neuromuscular treatments to address TMJ.
At Flatrock Family Dentistry, we aim to be a one-stop-shop for all of your family's dental needs. We look forward to helping each member of your family achieve and maintain optimal oral health.
Patient Testimonial
"Felt very comfortable. Everyone was very nice and friendly. Very happy we (my husband and I) chose this practice. We had been patients at another dentist for over 20 years, but needed to find a practice more convenient to our employment and with more accommodating hours. We could not be more pleased."
Children's Dentistry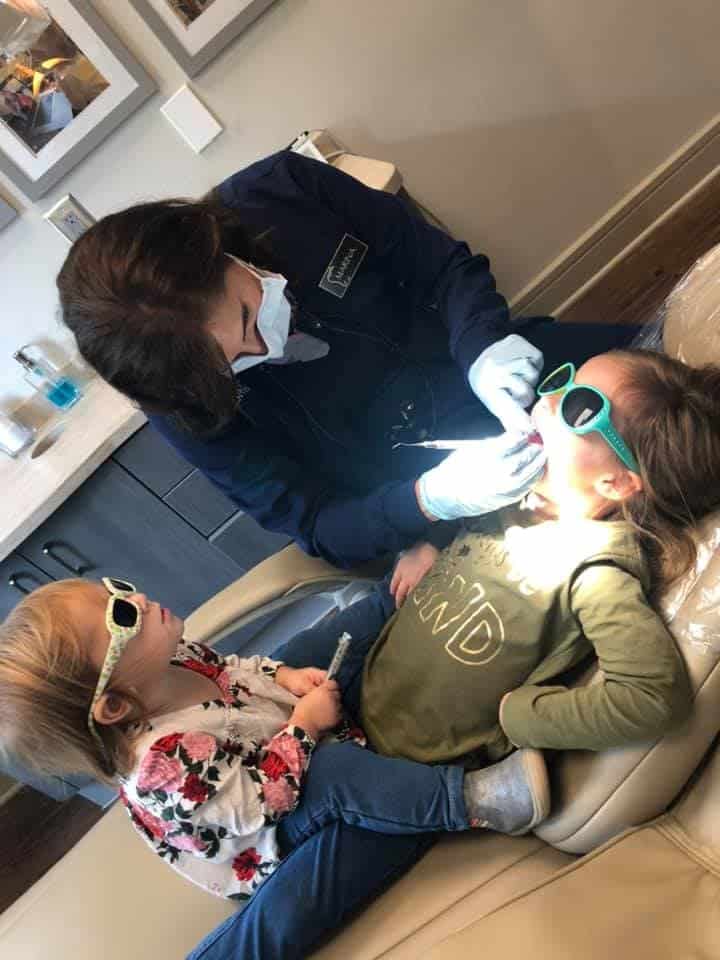 Children's dentistry is a cornerstone of our practice. Dentistry for your child today will pay dividends in the future in terms of healthy, strong teeth and gums. The American Academy of Pediatric Dentistry recommends scheduling your child's first dentist appointment as soon as the first tooth emerges, or no later than his or her first birthday.
Flatrock Family Dentistry offers a variety of preventative dental services to our younger patients, such as:
Fluoride treatments
Exams and cleanings
Custom mouthguards to prevent unintentional grinding or injuries from impact sports
Dental sealants
Dental health advice and tips
Brining in your child for regularly scheduled visits is crucial not only for their oral health, but for establishing good dental hygiene habits that will last a lifetime. Regular visits with a family dentist also help to reduce the risk of dental phobia (fear of the dentist). A child's early experiences with a dentist affect the way he or she views these regular checkups for years to come. Our gentle and compassionate dentists understand how to work with children to help instill both comfort and confidence.
Elderly Dental Care
Our bodies change considerably with age. These changes affect the skin, hair, internal organs, and oral health. Even if you've adhered to a diligent dental hygiene routine your entire life, there are problems that can still occur that are unrelated to your routine dental care.
As you get older, it's even more important to see your dentist regularly. Your mouth may be more susceptible to diseases that were otherwise well-protected against by the routine dental care of your youth. Our dentists will look at your teeth regularly to help prevent, identify, and treat a variety of issues that are common among elderly patients, such as:
Dry mouth
Darkened teeth
Root decay
Tooth loss
Uneven jaw bone
Taking good care of your teeth is important in every stage of life, but knowing what to look for as you get older is crucial to a healthy mouth. By brushing and flossing daily – and making regularly-scheduled appointments with the experienced family dentists at Flatrock Family Dentistry – you are taking the right steps to achieve and maintain optimal oral health.
Family Preventative Dentistry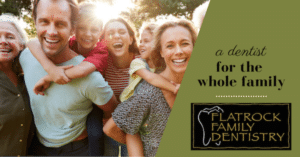 Prevention, combined with early detection and treatment of dental problems, is essential to maintaining a healthy mouth for a lifetime. During your family's regularly scheduled preventative dental checkups and professional cleanings, our dentists will inspect you and your family members' mouths, teeth, gums, and tongues. We will look for signs of gum disease and take x-rays to identify any signs of cavities or root problems. We will also check for oral cancer and any signs of the neuromuscular disorder called TMJ.
Contact Our Family Dentists Today
If you are seeking a dental home for your family, contact Flatrock Family Dentistry today online or at (864) 756-5576 to arrange a visit with one of our experienced dentists. Flatrock Family Dentistry serves patients in Greenville, Mauldin, Five Forks, Taylors, Greer, Simpsonville and nearby areas in South Carolina